Tetracosactide (synthetic ACTH) can be expensive in some countries and has limited availability.
In cases where tetracosactideis unavailable duo to cost an effective monitoring tool for dogs receiving trilostanethat does not require tetracosactide would be of considerable benefit. Cortisol based method for monitoring trilostane therapy in dogs with hyperadrenocorticism is proposed,
before and 2-3 hours after drug administration. (Ramsey et al. 2015)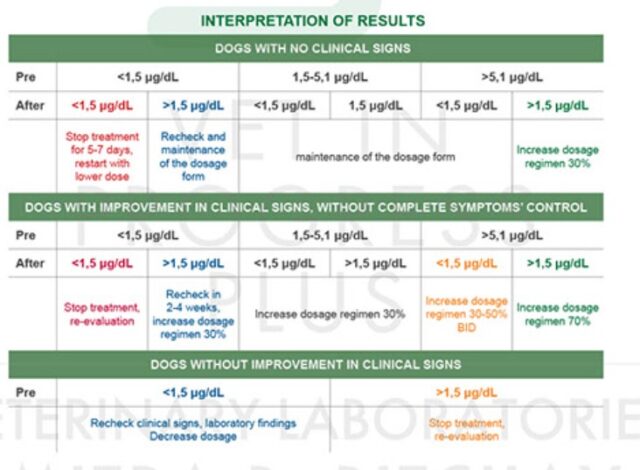 Tips for veterinarians:
• Get to know the method measuring cortisol in serum because it affects the interpretation of the results.
• Get to know if that the laboratory you are cooperating with specifies the general requirements for
the competence to carry out tests (ISO IEC 17025/2005)
• In practice/single patient Elisa have less sensitivity and specialty, and they could be affected due to hemolysis and bilirubinemia (BSAVA 2016). These rapid tests can be used only in emergency circumstances. The change in treatment regimen should be controlled with methods like RIA and CLA
Laboratories:

Vet in Progress Plus

Service:

Endocrinology

Category:

Hac, Dogs with Cushing Disease: Monitoring the Medical Treatment with Trilostane